By Kelly Macías 
If you've been paying attention, the last three months have made for a fascinating study in leadership; or more specifically, the lack thereof. The George Zimmerman verdict in the Trayvon Martin case reinvigorated nationwide debate about the many ills plaguing the Black community. Bombarding us with commentary on crime and violence affecting Black males, "leaders" are everywhere. Black and white leaders have scolded us to get our house in order and address what is happening to youth in Chicago. Jesse Jackson and Al Sharpton organized us to march in 100 cities for Trayvon and racial justice. Barack Obama led by articulating the realities of being a Black male in this country to those who don't get it. Tavis Smiley and Cornel West led by criticizing Obama for not going far enough to condemn the verdict. Don Lemon of CNN told us to finish school, stop using the n-word, and "pull our pants up." Russell Simmons admonished Don for perpetuating conservative rhetoric and not appreciating urban culture. Harry Belafonte called out Jay-Z for not doing enough to use his power and privilege to speak out for social justice. This is what our modern social and racial justice national leadership looks like. I hope you'll indulge me when I say that all of this is less than satisfactory.
We know that crime and violence, in all communities, are reaching epidemic proportions in this country. Since 1999, approximately 35,000 children and teens have been lost to gun violence. That number alone compels us to act. However, I am skeptical at best that Black folks pulling their pants up, solely marching on behalf of Trayvon, calling Obama an "Uncle Tom," or citing Jay-Z for being a capitalist American first and Black second are really helping us to transform communities and change lives. Moreover, each time I read, hear, see something about how we must save Black males from poverty, joblessness, jail, or death, I end up furiously writing a flurry of emails that I send to my friends, colleagues, and dissertation committee which ask the same simple question: "Yes, and what about the females?!"  In asking this question, I am not just asking about the exclusion of the female experience from the conversation about the reality of being Black in this country; though that in itself is extremely problematic. I am also referring to the way that males in mainstream movements are leading and the notable absence (better said, exclusion) of female and feminist leaders working for racial, gender, and social justice on the national stage.
History has done a great job of virtually erasing the contributions of those women, and we are complicit in this deletion. In my recent work with a global health and human development organization, not one participant in a leadership development course identified a female leader they admired. Moreover, very little in business and management literature suggests that non-traditional approaches to leadership have anything to offer. The clear message here is that neither women nor feminist values are legitimate forms of leadership. Yet, we have so much to learn from the men and women who practice it. They include Pauli Murray, a civil rights lawyer who was arrested in 1940 (15 years before Rosa Parks) for defying law by sitting in the Whites only section of a segregated bus in Virginia; and Daisy Bates, former President of the Arkansas NAACP, and the lone female speaker at the 1963 March on Washington who was only allowed to speak 142 words but swore that women would march, walk, sit-in, kneel-in and lie-in tirelessly until freedom and equality were reached.
Despite the incessant focus on male leadership and male issues, women have always been leaders and champions of the cause. A model of feminist leadership (true, intersectional feminism) that advances progress for communities and persons from a holistic framework is not only transformational; it is essential to making progress today. It is what our current leaders are sorely lacking.
Think about how the national and world stage would look if feminist leaders had a prominent seat at the table. At the grassroots level, they are already making incredible strides toward a more inclusive and just world. Here are some poignant examples:
These examples and countless others demonstrate that there is something uniquely beautiful and transformative about true feminist leadership: leadership by women and men that focuses on inclusion, social justice, and power sharing. The grassroots nature of this leadership is intimate and holistic; and at the same time has the capacity to change individuals, communities, countries, and the world. Unfortunately, it is also often hidden from view since our current "leaders" are busy bickering amongst themselves for power and airtime, and narrowly focusing on the male experience. Our normalized male-dominated leadership has become stale and hollow. Feminist leadership is embracing positivity and inclusion, and generating solutions at local levels for revolution.
While masculine leadership is busy spouting empty rhetoric in front of TV cameras, feminist leadership, much like Daisy Bates suggested, is sitting, kneeling, and lying in. It is not one dimensional, but instead intersectional and recognizes multiple realities, perspectives, and conclusions. Feminist leadership legitimizes these as a place from which to learn, work, and grow. True feminist leadership is multicultural and understands that gender, race, ability, class, nationality, and sexual orientation are part and parcel of the human experience and cannot be ignored.  It enables us to have leaders who are actual change agents; ones who get their hands dirty working in the community with the least of us in mind.
As society continues to struggle with profound issues of inequality, oppression and marginalization while our masculine leadership flounders, I can no longer look to Jesse, Al, Don, Russell, and Harry to provide the kind of leadership critical to advancing civil and social rights in the 21st century. Instead, I look to all those working for change in the spirit of true feminist leadership. To conclude, I'd like to leave you with one thought-provoking question. What kind of leaders will you look to?
______________________________________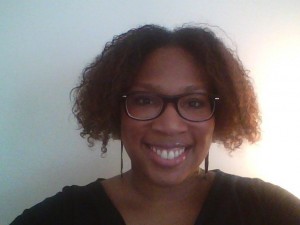 Kelly Macías is currently a doctoral candidate in the Department of Conflict Analysis and Resolution at Nova Southeastern University. She has previously been published in The Baltimore Sun, The Feminist Wire, and Rain and Thunder: A Radical Feminist Journal of Discussion and Activism. Kelly works full-time as a trainer, researcher, and organizational development specialist based in Washington, DC. She credits the foundations of her activism and passion for social justice to her favorite nun in Catholic school who taught her the expression "Si quieres paz, lucha por la justicia" (If you want peace, struggle for justice). She has tried to live by that motto ever since.