By j.n. salters
Dear Kiera,
Much like the hundreds of thousands of supporters who made phone calls, sent emails, and signed petitions urging prosecutors to drop the charges against you, I was enraged upon hearing your story. I am still enraged. To know that we are living in a country where a teenage girl can be arrested, led from school in handcuffs, and charged as an adult with felony possession/discharge of a weapon on school grounds and discharging a destructive device—all as a result of a harmless science experiment gone wrong—speaks volumes about our society.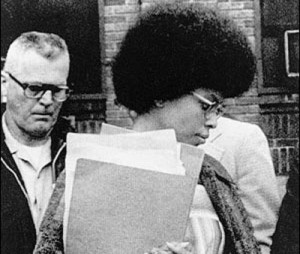 I cannot help but think of Assata Shakur when I think of you and all of the other black girls and women who are continually repressed and criminalized throughout Amerika. We are not criminals, yet Amerika has made us targets, mythical threats, the new face of terrorism. Not only have our names been placed on the FBI's Ten Most Wanted Terrorist List and Ten Most Wanted Fugitive List, but we are also headlining Amerika's school-to-prison pipeline, which disproportionality criminalizes black youth and diverts black and brown bodies away from classrooms and into the criminal justice system.
Like Assata, you have been used to convey a message that our intellectual curiosity and desire for knowledge and change will be shackled and punished. In her autobiography, Assata writes, "I had long ago become convinced that revolution was a science." You have the potential to become a black revolutionary woman and your love of science can help you to reach these revolutionary capacities.
I feel compelled to remind you of your possibilities having recently read your essay, "An Unexpected Reaction: Why a Science Experiment Gone Bad Doesn't Make Me a Criminal," in which you write, "If I could go back in time, I definitely wouldn't have done it." I applaud your courage for writing this piece, but must urge you not to give up or let fear control you. As Assata warns, "Fear is healthy when you're dealing with Amerika. But when fear controls you, when you're afraid to struggle fear is a bad thing." Assata also enlightens: "Nobody in this world, nobody in history, has ever gotten their freedom by appealing to the moral sense of the people who were oppressing them."
It is my hope that you continue to pursue and satisfy your intellectual curiosity and use your potential to create something beautiful. Don't let the oppressor frighten you and deter your ability to bring about revolutionary change. In the words of Assata Shakur, "A woman's place is in the struggle."
_________________________________________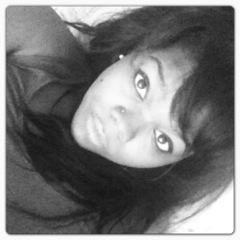 j.n. salters is a black feminist, writer, and doctoral student at the Annenberg School for Communication at the University of Pennsylvania. She's interested in the intersections of race, gender, class, and sexuality in rights to privacy, black cultural production, identity politics, sex work, law and criminal justice, and visual culture.