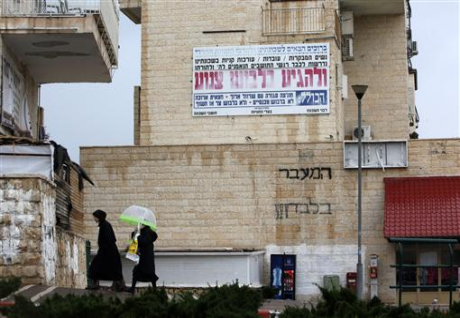 An upcoming conference on gynecology and women's health in Jerusalem, Israel has announced that women speakers will not be allowed to attend the event. The conference will cover such topics as "ovary implants," "how to choose a suitable contraceptive pill," "dietary supplements for pregnant and nursing women" and "intimacy during rocket attacks."
But although there are Israeli women who are qualified experts on the subject, women will only be allowed to participate from a section of the audience–separated from the men present by dividers.They are excluded from the event in order to ensure the participation of "Haredi" orthodox men and women in the conference.  
Because of the ban on women speakers, the Israeli Medical Association (IMA) has withdrawn its members from participating in the conference.