By Sun Devils Against Sexual Assault
President Michael Crow,
Last week, we learned Executive Vice President and Provost Betty Phillips will be leaving Arizona State University, and you invited comments and ideas from the Sun Devil community to help you choose her replacement. As you may be aware, over 40 colleges and universities are currently under investigation for mishandling sexual assault. ASU has a history of mishandling reports of sexual assault and was the subject of two federal investigations during the course of Phillips' career.
We (students, alum, staff, and faculty) hope that in making your decision you take into account the responsibility ASU has to provide an educational environment free from sexual harassment and assault. ASU has failed to provide such an environment thus far, and is in desperate need of leadership committed to upholding the federal law and combating cultures of sexual violence in ASU's Greek Life, at Barrett, Honors College, and elsewhere at ASU.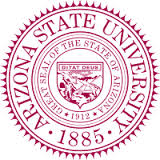 We hope that this moment can serve as a turning point and opportunity for the University to start prioritizing safety over reputation. After all, what is better for ASU's reputation than a safe campus, free of rape and harassment?
As survivors of sexual violence at ASU and allies, we offer these suggestions out of love for our school and our fellow Sun Devils. We sincerely hope you will take our suggestions into consideration. We are available should you wish to discuss these ideas with us.
Sincerely,
Sun Devils Against Sexual Assault
_____________________________________
Sun Devils Against Sexual Assault (SDASA) is a group of current and former Arizona State University students, staff, and faculty, committed to ending sexual violence on campus and at off-campus programming. We are survivors and allies who are disappointed in the way our university blames, shames, and silences victims of sexual assault. We spread awareness about rape culture and the federal laws that ASU should be upholding, and we support victims and connect them with resources. Our goal is to work with ASU to implement policies and practices that validate victims' experiences and more proactively combat cultures of sexual violence.