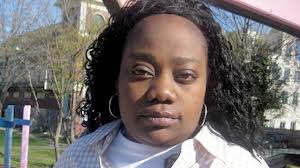 It has been almost one year since Tanya McDowell was sentenced in a Bridgeport, Connecticut courtroom to five years in prison. Police charged McDowell for "stealing" $15,686 worth of educational services from Newport, Connecticut for her son. While the two were, in fact, homeless and spent nights in shelters in Norwalk, a friend's apartment in Bridgeport, and a van parked in both Connecticut towns, authorities concluded that McDowell's son should have been enrolled in the Bridgeport school district. Her sentence for education "theft" in Norwalk runs concurrently with a sentence for a drug conviction in Bridgeport.
Those are the facts as told in one news account after another. Here are some others. Newport, Connecticut is a predominantly white town with an average income that is almost twice that of Bridgeport. While the math and reading scores are well below the national average in Bridgeport, almost 20% of students in Newport schools score above the national average. From this vantage point, Tanya McDowell who lived in neither place but slept in both made a savvy choice and enrolled her son in the better district.
But when does American Dream seeking, innovation, motherly "instinct," and creative problem solving get celebrated and when does it get criminalized? Which mother's children deserve the best, and which mothers are demonized for asserting their children's worth?
As almost one year has passed and we find ourselves in Women's Herstory Month, we want to honor Tanya McDowell. This month as we remember the contributions of famous women and speak the names that flow through our collective conscious, let us also invoke the names of women whose economic disenfranchisement, criminal histories, homelessness, single mother status, race and ethnicity, and the confluence of other structural forces wreak havoc in their (and their children's) lives.
With joy and solidarity, we celebrate the mothering work and acts of resistance of Tanya McDowell, and we invite you to write a love note to Tanya and her child (in the comments section below). In these times of growing skepticism and mounting critique rightly aimed at the myriad forms of structural conditions that negatively impact women and children around the world, we recognize the need for self-care and acts of love-making within our communities. "Love Notes" are intended to counteract the violence of oppressions through offerings of praise, support, solidarity, and love. It is a radical space where we, for once, seek to forego the use of the "master's tools" (i.e. war; in-fighting; communal dissolution; hatred; separation; and prejudices) by employing a different and revolutionary tactic, namely, love.
We will keep your love alive and encourage you to do the same by sharing Tanya's story on Facebook and twitter, using the hashtag #StandingWithTanya. Also, consider sending Tanya a care package via The Crunk Feminist Collective, Quirky Black Girls, and FAAN Mail's venture Feminist Care Packages.
Keep loving. Keep fighting.