By Noelle Hanrahan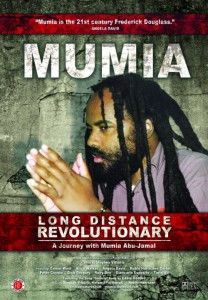 Mumia: Long Distance Revolutionary is an inspiring portrait of a man whom many consider America's most famous political prisoner – a man whose existence tests our beliefs about freedom of expression. Through prison interviews, archival footage, and dramatic readings, and aided by a potent chorus of voices including Cornel West, Alice Walker, Angela Davis and others, this riveting film explores Mumia's life before, during and after Death Row – revealing, in the words of Angela Davis, "the most eloquent and most powerful opponent of the death penalty in the world…the 21st Century Frederick Douglass." www.mumia-themovie.com
I have been working with Mumia Abu-Jamal since my days as a young reporter just breaking into national radio work. I discovered his voice, a voice trapped behind the walls of a hundred-year-old prison in Huntingdon, Pennsylvania. He had not recorded for broadcast in over a decade. He was a journalist whose incisive reporting and memorable melodic baritone had been silenced and censored. We began to work together in July 1992, and we have not stopped speaking truth to power since. There have been many turns on this really long road, but we continue to fight for justice and freedom.
I made Long Distance Revolutionary in association with filmmaker Stephen Vittoria and Street Legal Cinema because the details of Mumia's career (before and after prison)—the narrative of his journalistic career in particular—needed to be told. These stories were literally buried by the mainstream media in an effort to protect its blatant lies. Lies that were told and retold in order to justify the suppression of his historic voice. This movie is the truth about Mumia's work and his relationship to the public. The opportunity to make this film was only possible when Stephen Vittoria brought his brilliance and commitment to the project. Once that was in place, it was a matter of five years of work, no small task, but made far easier by Mumia's radiance and dedication, and Stephen's talent. Anyone who watches this film will have a deep appreciation for who Mumia Abu-Jamal is: a brilliant reporter and public intellectual. Mumia: Long Distance Revolutionary is a movie for the ages, and I know that it will be part of the creation of a cultural of consciousness and resistance. This film will be shown on every continent. And it will inspire a generation.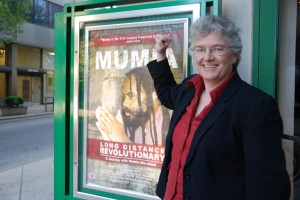 Noelle Hanrahan, P.I. Global Audio Forensic Investigations (GAFI). Ms. Hanrahan is licensed in Rhode Island. She specializes in recording, salvaging, transfer, noise reduction and enhancement of audio and all media formats, as well as conducting research and interviews for civil and criminal defense investigations. She is the Director of Prison Radio. Ms. Hanrahan has a B.A. from Stanford University, and an M.A. in Criminal Justice from Boston University. She is a member of the Association of Workplace Investigators and the Licensed Private Detectives Association of Rhode Island.