By Quincy Scott Jones
for Philadelphia, USA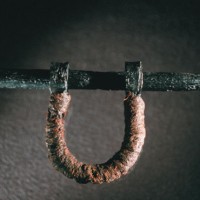 1.
Always hated that building and never knew why
The one right before the on-ramp for 95
Cross-corner from the statue of Tamanend
Riding the world-turtle stretching out his hand
William Penn got along with Indian
That's why it's not Fort Philly
That's why there's no wall
But there's this building
Five stories tall all boarded-up
windows and blackened red brick
where Philadelphia starts to unfold
where the City of Brotherly Love sold slaves
2.
MOVE: 1 city, 2 stories
They lived like animals.                       .They wore dread locks
They ate garbage.                                . They grew organic fruit
They shot from the bunker.                 .There were no guns in the house
Rebroadcast on Chanel 10
The bomb the blaze the heat
That which we all agree
MOVE: one neighborhood, 2 survivors
3.
Rebroadcast on Chanel 10
Every year the police helicopter
releases the bomb like  New Year's Day
releases Mummers on Broad Street
Follow it like City Hall Scandal
Follow it like Eagles-Cowboys game
Follow it like 4th quarter Hail Mary
going… going… going…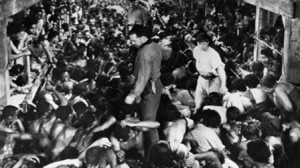 4.
The security guard locks doors like forgotten trauma
I'm in my office late grading papers that analyze poems
that protest against policy
I'm in my office marking in red when students misspell "Sanchez"
The security guard stops to remind me
Every Liberal is a Conservative
that hasn't been mugged yet
He was a cop before I was born
back when Philly was a Police Force
Crack a head through a windshield
in order to protect
Light a block on fire to serve
5.
Order a cheesesteak
in South Philly
Notice the sign
ORDER IN ENGLISH ONLY
Notice a T-shirt
for sale HELP
PUT MUMIA SIX FEET
CLOSER TO HELL
Go across the street
Notice the sign
OWNER DOES NOT ACCEPT
BILLS COVERED IN BLOOD
6.
My students ask me if I
will take a haunted tour
of historic Eastern State Penitentiary
I tell them As a Black man
I try to never set foot in a prison
I tell them
I live in Philadelphia
I already have bars on my door.
_____________________________________________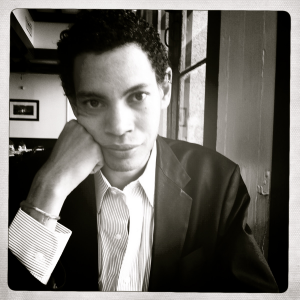 Quincy Scott Jones' work has appeared or is forthcoming in such journals as the African American Review and the Journal of Pan African Studies and such anthologies as Draw to Marvel:  Poems from Comic Books, Heroics: Strange Tales of Absurd Superheroes, From Where We Sit: Black Writers Write Black Youth and Let Loose on the World: Celebrating Amiri Baraka at 75. With Nina Sharma Jones he co-created the Nor'easter Exchange:  a multicultural, multi-city reading series.   His first book, The T-Bone Series, was published by Whirlwind Press in 2009.