By Molly Baker
On April 23, University of Arizona student Dean Saxton, better known as Brother Dean, stood on a bench brandishing a sign that bluntly stated in bold, black letters "You Deserve Rape." Saxton proceeded to verbally harass many women that walked by on their way to class, calling them "sluts" and telling them to put clothes on.  Men and women alike were offended by the blatant immorality of Saxton's sign.  It caused even more of an uproar as it was the day of the annual national event against sexual violence, Take Back the Night.
In the following weeks, Saxton brought national attention to the U of A via the Huffington Post.  Many were disappointed to see Saxton creating a negative image of their school, and began to counter him with signs of their own.
Being in the middle of what was becoming a national news story, I knew I had to take the opportunity to document it.  I wanted to show that Saxton did not represent the U of A.  In fact, the U of A stands strongly against sexual violence and has many programs and awareness efforts to prevent assault and educate the student population about the complexity of the issue.  It wasn't okay with me, and many other students, that Saxton made people feel unsafe on their campus.  It wasn't okay that survivors be made to feel guilty about something they had no control over.
Sexual Assault is such a stigmatized issue.  Despite being a common experience for many, the topic is often avoided. I feel it is my duty as a woman, as a journalist, and as an activist to speak out against hateful words and actions.  I hope this video will spark conversation and positive progress. I hope that the many viewpoints displayed–men, women, LGBTQ, counselors, and survivors–will show that this is not just a women's issue.  Sexual violence is a human issue that needs to be addressed.
The passion of the community and the people that I interviewed really helped make the movie powerful.  I am very thankful to the people that donated their time, stories, emotions, and words of wisdom to spread the message of this video.
__________________________________________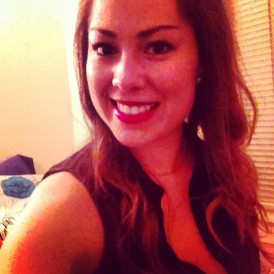 Molly Baker is studying journalism, media arts, and Spanish at the University of Arizona.  Her interest in journalism began through participation in Amnesty International, reading international news stories. Her first journalistic experience was as the editor of her high school yearbook, where she gained skills in photography, general design, and feature writing.  Through classes at the University of Arizona, she has discovered a passion for multimedia journalism.  She enjoys interviewing people and documenting their stories. Learn more about Molly here.