By Julie A. Hagstrom
My perspective comes from a long career as a community and statewide advocate for domestic and sexual violence victims in Michigan. Having also worked on evaluation and public policy oriented projects in the U.S., I appreciate and foster a multi-disciplinary approach to discussing and thinking about gendered violence.
Violence against women and girls is a universal problem. It is not confined to India, and we all know that. Yet there is denial in public perception about the fact that horrible acts of violence, like those that took place in New Delhi last month, occur in the United States, as well.
The night before my presentation, I had a conversation with a friend about my participation in this panel and the topic. She expressed her outrage about the attack and I shared some other details she had not yet heard. As part of our discussion, I said something about the fact that similar crimes occur here in the U.S.  Before I could finish my next sentence, she quickly dismissed this assertion and went on to say that the U.S. is "… so much further ahead and that we don't devalue life like some other countries do." As we continued talking, her denial increased along with her rationalizations that did not ring true to my own experiences in helping survivors of sexual violence, or in current literature. She insisted, "It doesn't happen here like it does in India."
Violence against women and girls happens in New Delhi, India and in Steubenville, Ohio. There are many cross-cultural observations to be made. And an intersection of beliefs about gender (bias), classism, racism, and power – both political and economic, and oppression in general—come into play.
On a more positive note, I found in my preparation for this presentation that President Obama and his administration seem to make connections across these issues. From the White House blog titled "Progress toward a World without Violence against Women and Girls," Valerie Jarrett wrote, "When women and girls are denied the chance to fully contribute to society because of the violence or fear they face, our entire world suffers."
The blog goes on to say that, following the release of the U.S. National Action Plan on Women, Peace, and Securityin December 2011, President Obama issued an Executive Order in August 2012, tying the administration's commitment to "…putting gender equality and the advancement of women and girls at the forefront of our foreign policy." The plan itself details how U.S. government agencies will work with each other to bring these issues to the forefront here and abroad.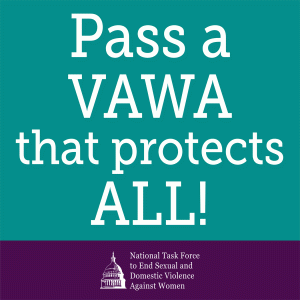 Here are some facts from the Briefing Book on VAWA related to sexual violence:
1 in 6 women and 1 in 33 men have experienced an attempted or completed rape.
Rape is the most costly of all crimes, with total estimated costs at $127 billion a year.
According to a 2010 survey of rape crisis centers, 25% of programs currently have a waiting list for services, and funding and staff cuts have resulted in an overall 50% reduction in the provision of advocacy services.
Contrast this data with the epic failure to renew the Violence Against Women Act in 2012, something that has not happened since it was first enacted in 1994. We need to get the word out that it is imperative to pass VAWA in 2013.
____________________________________________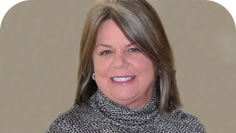 Julie Hagstrom, MAE, is the SARA Project Director at Michigan State University. She received a BA in English in 1979 and her Master of Arts in Education in 1984, from Northern Michigan University. Since 1985, she has worked in various capacities on issues concerning violence against women beginning as a volunteer advocate in a local battered women's program and then becoming coordinator of community education and systems change work with local police, prosecutors, and service providers. At the state level, she served on the board of the Michigan Coalition Against Domestic and Sexual Violence. A mid-career transition led her to work at the Michigan Public Health Institute as a Program Director. Her duties included providing administrative and supervisory direction to education and evaluation project staff. Several of those projects concerned sexual assault and other crime victims. She has been with Michigan State University since 2002, managing research, outreach and evaluation projects. The focus of her work at MSU has been on vulnerable populations, in particular, disproportionate minority contact of juveniles in the justice system, sexual assault survivors, domestic violence victims and the elderly.