By Soma Chaudhuri
Violence against women and girls is pervasive in today's world. The Feminist Wire recently published several articles and one Op-Ed, showcasing in particular a range of critical responses to the gang rape and death of a 23-year old Delhi student last December. These articles—taken together as a cohesive forum on the rape and its aftermath—highlight the relevance and indeed urgency of Violence against Women (VAW) for contemporary feminism. Yet despite increased rates of violence against women globally, the issue has not been front and center in academic feminism in recent years.
Numerous incidents (e.g., rape by soldiers in "war" zones; constant reports of sexual violence in the streets globally, including the U.S.; sexual assault of women soldiers in the U.S. military and women students in America's universities) and public debates (e.g., the 2012 presidential election in the U.S.; the dismissal of gender in climate change discussions; family planning debates) together serve as a constant reminder of how women's bodies are fertile political terrain, subject to surveillance and control. Agendas and ideologies are frequently contested and secured through intervention into women's bodies and lives, from attacks on contraception to pandemic sexual violence to trafficking of girls.
The gang rape of the 23-year old student on December 16, 2012 that led to her death thirteen days later, has spurred an international focus on violence against women and the global implications alongside intensified activism. In the series of articles published by The Feminist Wire, topics included access to health care; sanitation and gender; the sidelining of women's safety in a postcolonial republic; attitudes toward women's education; the politics of rape and other sexual violence; the failure in the U.S. to renew the progressive Violence Against Women Act; the elision of women and girls in national celebrations; and much more.
The articles are arranged chronologically below:
January 4, 2013
January 26, 2013
/2013/01/shades-of-darkness-and-now-a-sliver-of-light/
February 2, 2013
/2013/02/rape-in-india-domestic-and-global-politics/
/2013/02/a-timeline-of-events-in-the-delhi-gang-rape-case/
/2013/02/urban-spaces-are-conducive-to-sexual-violence-the-case-of-delhi/
/2013/02/if-you-are-now-saying-no-women-are-equal/
/2013/02/some-concluding-thoughts-on-violence-against-women-in-the-u-s-and-india/
Op-Ed on February 3, 2013
/2013/02/op-ed-women-rape-and-lack-of-toilets/
_________________________________________________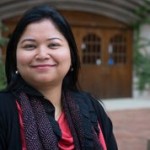 Soma Chaudhuri is Assistant Professor of Sociology at Michigan State University. Her research focuses on violence (collective violence and domestic violence), social movements, gender, and witch hunts. She has published articles in the American Journal of Sociology, Mobilization, Violence Against Women, and Comparative Studies of South Asia, Africa and the Middle East. Her current projects include contemporary witch hunts in the tea plantations of Jalpaiguri, India (under contract with Lexington Books); and the negotiation of strategies to combat domestic violence in Gujarat, India. Her M.A. and Ph.D. in sociology are from Vanderbilt University and she holds an M.A. from Jawaharlal Nehru University, New Delhi. At Michigan State University, she also has a joint position in the School of Criminal Justice.