by e nina jay
moviemakers are so clever
and so programmed we are
one cannot watch one hour of television
live one day of life without somehow
witnessing a female being
hit, punched, slapped, kicked, pushed
ridiculed, laughed at, raped, killed
stalked, watched, stripped, stabbed
shot, torn apart, chased while naked,
chopped up, left in dumpsters and
buildings and alleys and their own beds
in front of their children, in front of the
world, in front of the world
could our screams ever really be taken seriously?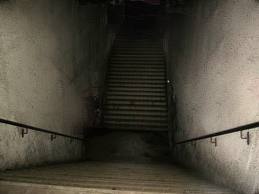 moviemakers are so clever – they is so clever
i think about slasher movies
womyn in showers & summer camps & motels
and in beds with boys they hardly know
i think about how the camera makes me
feel like i am chasing her too
i think about how angry i get at her for
not running fast enough or for falling or
how they write her character so stupid that
you want to hate her – want her to smarten up
want her to get taught a lesson and i realize
that i want her to get killed too-
why would she have done something so stupid-
didn't she see how dark it was?
didn't she see that shadow?
didn't she hear that music?
moviemakers – so clever
to make me hate her
so clever to turn her into a being
we don't mind seeing destroyed
someone we want to get taught a lesson
interactive murder
interactive ignorance
interactive existence – drama and real life
'cause the same eyes that were trained
on that stupid helpless girl running through
a dark parking lot
those eyes are the same ones we use
when looking down the street
across the hall – in the next room
we have many answers for how she
could escape – how she should be able to get
away – how she could have avoided the
darkness altogether – interactive ignorance
we watch each other like the TV
screaming " RUN, STUPID. RUN!!"
laughing …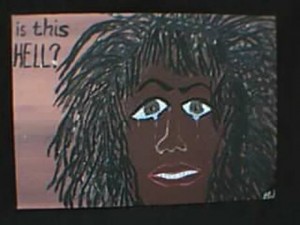 wanting each other to get taught
lessons
you know, i think about the freddies and
the jasons and the killers –
moviemakers – so clever
they want us to like these killers
to cheer for them to want them to show up
and entertain us by killing some stupid girl
they brainwashed us
made freddie cool and funny
and jason smooth and mysterious
moviemakers – so clever
men – so clever
it all becomes a blur sometimes but
i beg of you today
if you ever see me in a slasher movie
running into the woods
doing stupid shit and sounding ridiculous
and you start to feel yourself
wanting me to get taught a lesson
because i didn't do what you might have done
in this script that is horribly written
so like our world
please do not hate me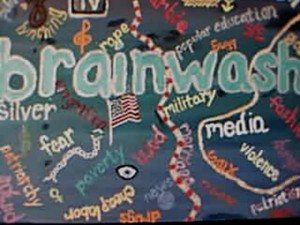 look at me running and screaming and confused
and be daring and different
begin to ask
"Why is that muthafucka chasing her?"
have the desire to help me, save me,
drive alongside me and pull me in your car
some might wonder why i live on the darkside so often
and all i can really say is that
it is simply because it exists
and i don't know which darkness is worse
that which could take the life of someone
or the darkness that will sit
quietly by while it happens
i do not know which i resent more
the arrogance of a rapist
or the silence of his friends –
the cowardice of one
who will strike another human being
or the passivity of us
who continue to let it be normal
so clever
and methodic
i don't know i'm just thinking about
moviemakers – they really are so clever
———————————–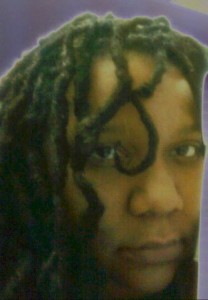 e nina jay is a lesbian/womon/activist/writer of african descent. she uses her work to break silences around all forms of violence against womyn and children, with particular focus on the intersection of gender, violence, race and poverty. A 2005 Vagina Warrior, e nina jay performs poetry to encourage public awareness, sensitivity and outrage around the issues of violence against women and girls.