By Bryan M-C Epps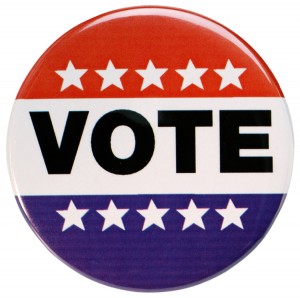 This year's presidential election is set to be the most important one for all those who plan to be part of America's future because the candidate who wins this election will regulate what type of capitalism the United States will engage in. We are moving towards a model of capitalist economy driven by the interests of a rich few–a self-satisfied oligarchy that supplants the political and social capital of the masses.
Since its founding, the United States has gradually restructured its guidelines for self-government, most noticeably regarding non-white and non-male citizens. The original constitution allocated all political rights to white men with the intent of exclusion. It took the nation's bloodiest war, subsequent Reconstruction amendments, and steadfast efforts of both marginalized and privileged American people—despite relentless denigration and organized violence from conservative extremists—to achieve social and economic parity through the political system. In some respects, the future indicates a continuum of political progression for women and racial/ethnic minorities.
For example, the 2010 census indicates racial/ethnic minorities will encompass the majority of U.S. citizens by 2050.  Recent reports also indicate that racial and ethnic minority births have surpassed those of whites in recent years. These facts offer inspiration to advocates who perceive that the existence of a diverse electorate will create the conditions for a truly progressive democratic society. However, the supremacy of independent committees campaigning for or against federal political candidates and or legislation (Super PACs) and the influence of a small number of super-rich citizens are set to totally undermine these hopes.
Most folk have figured out that this is the first election in which Super PACs (and by default the nation's top earners) are permitted to raise and contribute unrestricted amounts of money to support a political candidate. Of course, Super PACs also have the ability to operate independent of a candidate, for example, to create their own media campaign against an opposing candidate. Historically, money has always been a vital part of the electoral process. This year, however, marks the first time in American history in which the mechanisms used by corporations and a limited number of ultra-wealthy donors to support a candidate have a unique ability to impact political outcomes.
The result is likely to be disastrous for the American voter, not because the goals of businesses and the rich are inherently sinister, but because the individual vote is devaluated by the stimulus of wealthy donors.  Citizens maintain the right to cast a vote for a candidate, but both the candidate and the voter are now cultivated and often employed by a select group of people and profit-making entities. Issues candidates discuss during campaigns are public conversations vital to the primary interest of their donors, the wealthy.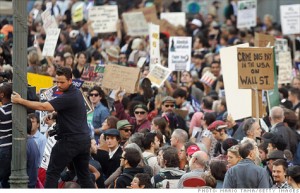 In a genuine attempt to combat both the political influence of the super-rich and the racial isolation of the Occupy Movement, Kappa Alpha Psi and Omega Psi Phi, historically Black fraternities, recently created their own super PAC called "1911 United."  The goal of the committee is to raise $1.5 million to educate and mobilize blacks for President Obama's reelection.  The committee will focus attention on several states, including Florida, Ohio, Pennsylvania, and Indiana, but aim to leverage Black votes nationally. 1911 United seeks to enhance the performance of the progressive front by using the methods of hyper capitalist. This demonstrates that the backers of 1911 United comprehend the national debate, but they are inconsiderately investing in the country's undemocratic future.  The act of developing a Super PAC to confront the work of an opposing Super PAC ensures that only those who can create and sustain committees of wealth will contribute to political debate in the future much in the same way that countries with nuclear weapons control debate in international policy.
The Occupy Wall Street Movement is an attempt to redirect this political phenomenon and empower almost 14 million people who are unemployed and/or demoralized.  In part, the movement seeks to prevent a politically marginalized electorate. Right now 20% of black men are unemployed nationally; yet, as Alice Speri's New York Times article points out, the lack of women and people of color in the movement's leadership stifles its authenticity. Leaders of Occupy Wall Street cannot acknowledge their own privileges, suggesting that they also do not realize that being authentic in an economic and political discourse means full inclusion of people of color and women. They also need to be aware of the status of people of color as a "majority group" in the country.  Can an effort that never impacts the hearts and mind of the majority (or the majority in waiting) really be defined as a movement?
Recently Rev. Dr. James A. Forbes, Jr. Senior Minister Emeritus, Riverside Church wrote that that the Occupy Wall Street movement is "Light From Above From the People Below". He states that  "OWS is at times a spotlight, pinpointing aspects of our culture — political, social and economic — where there are hidden malignancies at work."  Unfortunately, I could not agree more.  The movement has highlighted that even in our attempts to progress we are committed to a fair and equal distribution of racism, sexism and classism. That leadership belongs to white men and that every political movement is powerless without a corporate supporter (this remains troublesome even when the corporate backer is the socially responsible Ben and Jerry's).
The problem is that those of us invested in the future are failing to ensure our children will not need excessive capital and/or white skin to be a basic part of America. The public should be concerned with developing a plan to radically (not gradually) restructure our guidelines for self-government. How are candidates selected? How much money can be spent on campaigns? Where and who should contribute to campaigns? Any progressive movement should ensure that all Americans are included and its leadership looks and operates like Americas population.
Indeed the results of this year's election will determine how future campaigns operate: how they are funded, what issues are discussed, the role of business in the political process, and the overall value of the vote. The significance of the last point is that the anticipated political power of the incoming racial majority will never materialize as long as a limited number of wealthy people and businesses are able to drive future campaigns…and revolutionary movements.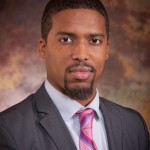 Author's bio: Bryan Epps is a policy expert who has worked for Mayor's Cory A. Booker and Michael Bloomberg conducting outreach, oversight and training to the not-for-profit sector and performance management for city departments. He studied Urban Policy & Management at Milano the New School for Management & History at Rutgers College, Rutgers University.