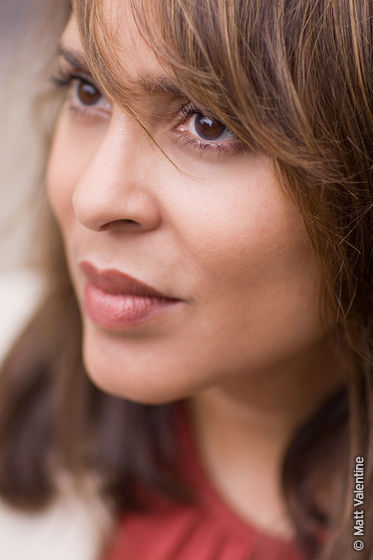 Series Introduction:
I am dancing and screaming with joy even more often than usual because Natasha Trethewey is our next US Poet Laureate!  For those of you who reserve your excitement for things like the election of the first African American multi-racial president I must tell you that this is a really BIG DEAL!  As Audre Lorde explains, "Poetry is not a luxury, it is the skeleton architecture of our lives," and I am affirmed to the bone that one of the most insightful, passionate, incisive and creative thinkers of our time is the new United States Poet Laureate!  Do people usually shout the words "United States Poet Laureate"?  Goodness.
As an African American woman poet from the South, Natasha Trethewey is indeed a triple threat to the state of poetry as usual in the United States.  It's very rare for an African American woman to be named US Poet Laureate (in fact it's only happened once, ever.) It is very rare for someone from the south to be named US Poet Laureate (in fact it's only happened once, ever.)  And this has never ever ever happened at the same time.  And there is no reason to assume it would.  But it did!   Dancing and screaming.
Much is being made of these identity factors (mostly the African-American woman and multi-racial parts) in Trethewey's appointments.  However, the real reason that Natasha Trethewey's appointment is historic is not the novelty of her identity in the exclusive field of career poetry.   Even though Trethewey is one of the youngest poets to ever be named US Poet Laureate, the true value for all of us in Natasha Trethewey holding the complicated poet, advisor, beacon, exemplar position of US Poet Laureate is the depth of her work and the rigor of her perspective on the history, potential and meaning of the United States.
When I first met Natasha Trethewey she was a visiting fellow at Duke University's Center for Documentary Studies and she said clear as day that her mission in her poetry was to do her part to create "a civilization based on justice, not amnesia."  Oh Natasha, ginseng to our dangerously hazy national consciousness, may your mission be achieved and ASAP!
This poet, in particular opens up conversations about hidden racialized histories in the United States, intimate clarities borne from relationships between African American women, understandings of labor, longing, death and memory that are sorely needed in a nation that wants to pretend to be post-racial.   Trethewey's poetry is anything but post-racial.  It delves deep into the complexity of race, law, hatred, love of both her own experience as a multi-racial daughter of people who got married illegally and the national paradigm of race paranoia and hypocrisy in the United States.   In a moment framed by the use of the idea of marriage by conservatives to make life terrible for everyone and the racist projection of liberals that a multi-racial president means life is suddenly wonderful for everyone we need this particular poet more than ever.
I personally have turned to Natasha Trethewey's poetry again and again for insight on issues from being a daughter, to approaching the HIV/AIDS crisis, to responding to sexual violence in my community.  So for those of us needing to bring an approach of justice, instead of amnesia to local and national politics, to the public health field, the classroom, the community organization and the streets I am excited to offer a three part series on 3 of the lessons that Natasha Trethewey's work as a poet, and in particular her first three collections of poetry  Domestic Work, Bellocq's Ophelia and Native Guard offer for our movements and our minds.    Join us here at the The Feminist Wire on the next three "Culture Wednesdays" to learn what Natasha Trethewey's work has to teach us about:
*time travel and telekenisis  (6/27)
*creating the archive you need (7/4)
* and embodiment at the end of the world (7/11)
So excited!
Love,
Lex