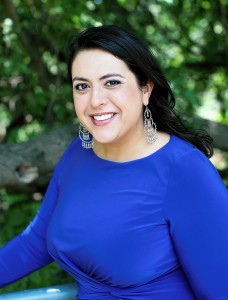 Nicole M. Guidotti-Hernández is Associate Professor of American Studies and Associate Director of the Center for Mexican American Studies at the University of Texas at Austin. She received her doctorate degree from Cornell University in 2004 and her M.A. from Cornell University in 2000. She received her Bachelor's degree from the University of California, Santa Cruz in 1997.
Professor Guidotti-Hernández's research interests intersect with a number of fields and areas: Transnational Feminisms, Critical Race Studies, Chicana/o Studies, Latina/o Studies, Borderlands History, American Studies, Violence and Citizenship, and Indigeneity and Nationalisms.
Her book titled Unspeakable Violence: Remapping U.S. and Mexican National Imaginaries with Duke University Press is a feminist intervention into discourses of nationalism, mestizaje and victimization that characterize the historicization of violence along the border between 1851 and 1910. Her articles such as "Reading Violence, Making Chicana Subjectivities" appear in anthologies such as Techno/futuros: Genealogies, Power, Desire (2007), edited by Nancy Raquel Mirabal and Agustin Lao-Montes. She has also published in journals such as Women's Studies International Forum, Social Text, The Latin Americanist, and Latino Studies, where her article "Dora the Explorer, Constructing "Latinidades" and the Politics of Global Citizenship" is one of the most downloaded articles in the history of the journal.
She is also at work on two new projects. First, ¡Santa Lucia! Contemporary Chicana and Latina Cultural Reinterpretations of Saint Iconographies, examines kitschy and queered representations of Catholic saints in literary, self-help, visual and performative forms. These alternative saint iconographies provide a site for theorizing subjectivity as they reinterpret the deeply disturbing and often violent hagiographies of Catholic saints as queered or kitsch cultural allegories. Second, Red Devils and Railroads: Race, Gender and Capitalism in the Transnational Nineteenth Century Mexico Borderlands, tracks the development of the railroad and gendered relations at both the southern Mexico borderlands between Guatemala, Belize and Chiapas and the U.S./Mexico border to the north. The project examines how racialized masculinity, femininity, representations and performances of gender were some of the most contentious sites where power was enacted, negotiated, and redistributed.
As a public intellectual, Dr. Guidotti-Hernández has written numerous articles for the feminist magazine Ms. covering such topics as immigration, reproductive rights, the Dream act, and Dora the Explorer. She also sits on the national advisory council for Ms. and is currently on the national advisory council for Freedom University in Athens, Georgia. Website : nicoleguidottihernandez.com.